Do you need to replace your front entry door? Looking for ideas to make your entryway a bit more unique? A door with sidelights can make any home more beautiful, regardless of its style.
If you've ever seen a front door with side windows, you know how attractive they can be when done right. These side windows are referred to as sidelights, or sidelites. Often, doors with sidelights also have a transom window. If you're looking for ideas for your home, we have plenty of photos for you to look at from leading manufacturers!
Do You Want to Install a Front Door with Sidelights?
Browse the photos of ProVia and Home Guard steel and fiberglass front doors below for inspiration: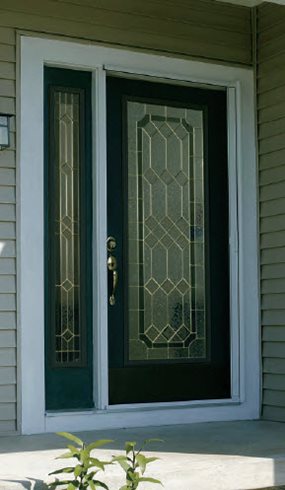 Visit the ProVia website and Home Guard website to learn more about their high-quality products and see more pictures. Overhead Door Co. of Indianapolis & Muncie also installs front entry doors from Masonite.
Front Door Replacement in the Indianapolis Area
If you're ready to replace your old front door with a beautiful new door from ProVia, Home Guard or Masonite, we can help. Contact Overhead Door Co. of Indianapolis & Muncie today to learn more about our services or to start discussing your project!